JCI Product Release – February 2021
Johnson Controls announced a new product release at the end of January. The release includes the following:
New Next-Generation Controller Models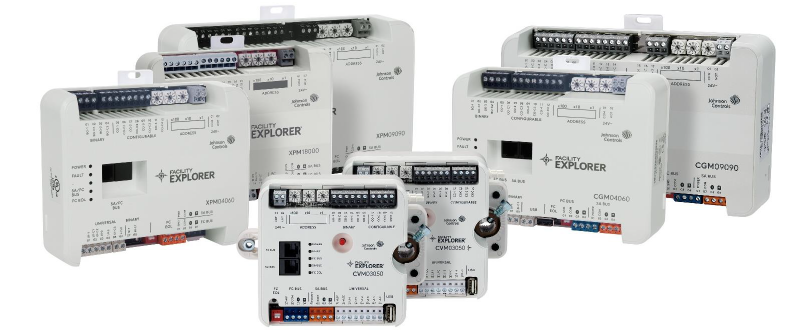 Johnson Controls® is expanding the next-generation equipment controller family to include one new general purpose application equipment controller model, one new VAV box controller model with position feedback, and three new expansion I/O modules:
New CGM04060 model—10-I/O, general purpose application controller that is smaller than, but similar to, the CGM09090 model, and provides a cost-effective option to control smaller or less sophisticated equipment; a functional replacement option for the FX-PCG16 series controllers.
New CVM03050-0P model—8-I/O VAV box controller with an integrated potentiometer to provide feedback of the VAV box damper's actual position.
Three new XPM expansion I/O modules—expand I/O interfaces of both legacy and next-generation controllers and provide both a cost-effective option to meet specific controls project requirements and a functional replacement option for the PCX series expansion I/O modules.
JCI is also introducing a new enhancement to the CGM & CVM controllers which includes integral real-time clock. A built in time clock enables the controllers to monitor and control schedules, calendars, and trends, and operate for extended periods of time as standalone controllers when offline from the Facility Explorer system network.
BERT Plug Load Management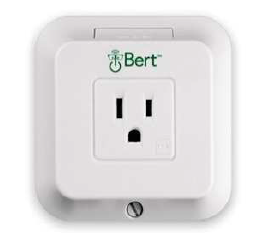 BERT devices are smart plugs and inline circuit controllers that monitor and control the electrical plug loads for individual devices and circuits in a building. BERT devices can make significant reductions in energy waste by automating on/off statuses for your devices, reducing both the energy bill and the building's carbon footprint.
The plug has an integrated controller with Wi-Fi capability that you can use to make or break the electrical circuit on command. You can automate this command by schedule, occupancy detection, or any other
logic that you deem appropriate. The controller also continuously measures power flowing through the circuit. BERT devices can be integrated with existing an BMS.
Next-Generation Supervisory Plant Controller Series

The FX Supervisory Plant Controller (SNC) series is a brand-new family of hybrid controllers that combine both supervisory and equipment control functionality into a unified hardware and software offering.
The SNC series performs a key role in Facility Explorer system architecture providing network management and system-wide control coordination over one or more networks of equipment controllers. These new supervisory controllers also support BACnet® Protocol Revision 18 for improved interoperability with third-party BACnet devices. Other features include onboard inputs and outputs, Ethernet ports to support daisy-chain IP networking, and the ability to add I/O modules and other devices through the SA bus provide additional options to cost-effectively meet controls project requirements.
HE-6900 Duct Probe RH and Temp Sensor
The HE-69 Sensors Series that provides humidity and temperature sensing inside ducts. The humidity element, housed in an easy-to-install plastic enclosure, senses over the entire range of 0% RH to 100% RH. Johnson Controls® offers the HE-69 devices in ±2%RH and ±3%RH humidity output accuracy with multiple temperature sensor options. The HE-69 devices are tested to UL 2043 and rated for installation in plenum environments.
GS3000 Gas Detection Sensor Series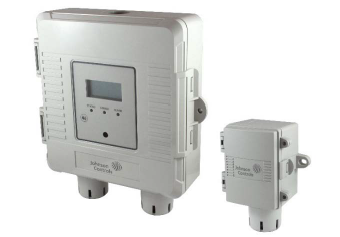 The new Johnson Controls® GS3000 Gas Detection Sensor Series, available for both outdoor and indoor applications, monitors levels of carbon monoxide (CO) or nitrogen dioxide (NO2) to provide early warnings of elevated concentrations. The GS3000 Series provides a high value offering designed to minimize installation costs and help maintain safe, healthy spaces for building occupants.
The GS3000 Series provides installation flexibility and cost savings, and includes the following features:
Sensors held in field-replaceable sensor pods to reduce installation costs
The pod design provides a greater area of gas sampling than that of devices that use a single vent hole
Replacement pods are pre-calibrated to make swapping sensors quick and easy
IP65 polycarbonate sensor enclosures with a hinged and gasketed cover provide ease of installation and access for setup and configuration
Output options include Analog or Binary
BACnet® network compatible
Please reach out to BAS if you would like to learn more about these products.