HVAC Solutions in New England: Building Automation Systems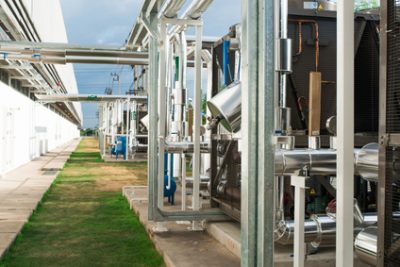 There are many advantages associated with opting for integrated building automation systems, particularly in the northeastern region, where winter temperatures and conditions can be extreme compared to other parts of the country. Automated control systems provide building owners and facility managers with the ability to reduce energy costs and regulate building functions. In addition, there are many other benefits that help businesses to increase efficiency and comfort for tenants, employees, and customers.
It is important to work with a reputable, certified New England control contractor, who can provide you with top quality solutions, based upon your unique needs and requirements. Building Automation Systems (BAS) provides a wide range of HVAC solutions in New England for new construction and existing structures, through retrofitting and other modernization projects. It pays to explore the advantages associated with automated control systems to determine how this approach could best serve the needs of your business.
Energy Efficiency
There are many reasons to seek out energy-efficient solutions for your business. Energy efficiency helps to reduce the amount of energy consumed by commercial or industrial businesses, which in turn leads to lower operating costs for utilities. In some situations, savings can be obtained for reductions in energy consumption in areas outside of heating and cooling costs, including lighting and other day-to-day operations.
Studies show that effective building automation systems can reduce utility costs by as much as 30 percent, just by providing better management for HVAC and lighting systems. Overall, the costs associated with lighting and HVAC are the two largest areas of consumption for today's modern buildings. It pays to use automated control systems to monitor and make adjustments that will help to reduce energy usage, while maintaining comfort.
Environmental Benefits
Many businesses are looking for new HVAC solutions in New England that will allow them to be more energy-efficient for the purpose of lowering their impact on the local environment. When a commercial or industrial building reduces the amount of energy consumption required for daily operations, they can also decrease the size of their carbon footprint by lowering the amount of greenhouse gases that get released into the atmosphere.
Building automation systems can help businesses in a number of ways, monitoring multiple systems to become more efficient. Systems can even collect data that can help discern how and where energy is being used, either to validate usage or spot new opportunities to reduce and save energy. It pays to work with a New England control contractor that has experience developing, installing, and maintaining industrial solutions for your specific type of business.
Maintenance Solutions
Building automation systems can also be used to discover other areas of concern with regard to ongoing maintenance solutions. Integrated monitors can be used to identify and diagnose potential problems in your building operations right away to reduce downtime by directing maintenance services to the exact location. Not only will this prevent major interruptions in business operations, but it can reduce costs associated with repairs and maintenance, allowing service personnel to fix small issues before they become big and expensive problems.
Building Automation Systems (BAS) provides a wide range of services in addition to the design/build of automated control systems for commercial and industrial buildings. Our team of engineers and technicians also provide 24/7/365 on-call support and servicing with a two-hour or less on-site response time for emergencies. Companies can also hire BAS to provide optional long-term on-site technicians, preventive maintenance contracts, and other engineering operations maintenance services.
There are many advantages associated with the implementation of building automation systems. When you hire an experienced New England control contractor to provide you with custom solutions for automated control systems, you open up the opportunity to truly take control of your facility and manage it in ways that you never thought possible. Don't just settle for basic HVAC solutions. Learn how you can use the latest technology to help your business operate more effectively and efficiently, while maintaining convenience, comfort, and control.
Contact Building Automation Systems (BAS) in New England
Our team specializes in providing clients with the latest technology and innovation in building automation. Our solutions are custom designed to help reduce operating costs for utilities, maintenance, and repairs, for commercial and industrial buildings in the northeastern states. The goal of our engineers and technicians at BAS is to improve efficiency and ensure optimal comfort, while meeting the specific needs of our clients. To learn more about our automated control systems or to contact us about creating smart HVAC solutions in New England, give us a call at 781-337-3040. BAS is located in Weymouth, Massachusetts, however we provide professional services to clients throughout the New England region.