Design-build for an active Animal Research Facility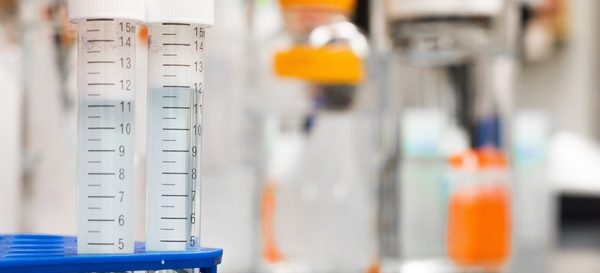 Wakefield, MA – Building Automation Systems recently completed a design-build project for an active research laboratory studying mice. The client had issues with their existing HVAC system maintaining temperature, humidity, and outside air ventilation setpoints that are optimum for the resident mice. To improve system operation, BAS's project scope entailed a full engineering study, energy audit, design, equipment selection, and installation of the new HVAC equipment as well as a Johnson Controls building management system. All tasks were to be completed without interfering with on-going research, and while ensuring minimal down-time to existing systems.
The existing HVAC system included an 18 year old packaged heating and cooling roof top unit. The existing packaged unit that provided conditioned air to the labs was constant volume and was supplemented with duct reheat coils for each lab zone. The zone reheat coils were controlled by individual local thermostats. Lab air was exhausted through 4 separate exhaust fans distributed to fume hoods and exhaust grilles throughout the lab spaces. All existing controls were stand alone. The existing system was failing to maintain temperature and humidity setpoints during the winter and summer seasons. Additionally, lab pressure was not being maintained properly.
Based on the engineering assessment and study done by our sister company Systems Design Group, new mechanical and control equipment was selected for installation. Unique design considerations were given to the ventilation conditions required for the mice being studied. The new mechanical equipment included a packaged 20-ton air handling unit (AHU) with gas heat and DX cooling to serve the main lab areas. In order to meet the minimum outside air requirements and control discharge temp more precisely, an additional stage of heat was provided in the form of an electric duct heater. Existing equipment that was reused included 4 exhaust fans, 5 duct heaters, and a duct humidifier.
The new unit is controlled with a custom control program that sequences all cooling and heating stages in coordination with the lab duct heaters and the duct humidifier. Relative humidity is controlled based on lab space temperature and humidity sensor feedback. The control sequences were designed and programmed to a Johnson Controls FX control system by BAS. An installed FX80 supervisory controller coordinates equipment sequences and allows lab managers access to real time space conditions and equipment trends.
Project construction was completed in house with BAS programmers, electricians, mechanics, and technicians. All design drawings were reviewed and stamped for permit by our sister company Systems Design Group. Construction was scheduled around mice deliveries in order to reduce laboratory down times. Total project duration from engineering study to completed installation lasted less than 6 months.