Preventive Maintenance Solutions for HVAC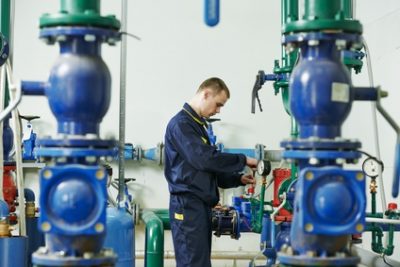 While it has been proven that building automation services can work to reduce energy consumption, help building owners to achieve efficiency goals, and significantly lower downtime due to HVAC service maintenance, there are some who don't understand or appreciate the benefits associated with having a preventive maintenance contract. This is especially important for companies that rely on Massachusetts HVAC services for their success, whether they work in commercial or industrial sectors.
While it is essential for today's business owners to increase energy efficiency to lower overhead costs associated with utilities, it is also equally important to maintain tenant comfort. The combination of building automation services and a preventive maintenance contract ensures that everything possible is being done to ensure consistency and reliability at all levels. In fact, it establishes a solution that allows for both predictive and preventive services for a more comprehensive approach.
A Cost-Effective Approach
It is in the best interest of building owners and managers to provide quality Massachusetts HVAC services for their tenants, employees, and customers by purchasing a preventive maintenance contract. This can be done through the company that provides building automation services to help property owners to stay on top of efficiency goals and quality standards. Custom plans can be created to address the specific needs of your facility, designed to help save you money, increase energy efficiency, and lower costs associated with typical HVAC service maintenance.
Preventive services help to monitor and analyze performance for various systems throughout the building, enabling service providers to identify small issues before they become bigger and more expensive problems.
Compared to costs for bringing in HVAC service maintenance for emergency repairs and services, a preventive maintenance contract also helps in the long-term, allowing technicians to focus on preventive issues instead of "putting out fires" with outages and urgent calls. This benefits building owners and managers, whether the Massachusetts HVAC services are operating remotely or long-term on-site. It also helps technicians to be more efficient, managing time throughout their shifts more effectively. This increases the customer service provided to tenants, thereby increasing the overall value of the property.
Reactive vs Proactive
Without a preventive maintenance contract, most building owners and property managers tackle maintenance issues in a reactive mode. In effect, they are working "blind" until they get a call from a tenant that there is an issue. Once they receive that call, they react by contacting local Massachusetts HVAC services to come out and check the issue. The clock starts ticking and everyone is waiting to find out what went wrong and how long it will take to correct the problem.
Preventive services help to overcome small issues and keep a system working effectively to increase energy efficiency and reduce the chance of an outage or breakdown. HVAC service maintenance technicians perform regular preventive maintenance services throughout the structure to keep everything running smoothly. Through the help of building automation services monitoring and analysis, your preventive maintenance contract is even more powerful, allowing technicians to tackle small issues before they become big problems. That is a proactive response to HVAC service maintenance as opposed to a reactive response.
Increased Energy Efficiency
One of the biggest reasons why building owners and property managers are turning to BAS solutions and preventive maintenance contract options is to increase energy efficiency. Whether the property is vying for LEED certification or not, the more that can be done to boost efficiency and reduce energy consumption, the better. The return on this investment is seen in lower utility costs and savings, which can be significant. In the case of existing buildings, particularly structures that were built 20 years ago or longer, the savings can be even more impressive.
Studies reveal that HVAC systems account for more than 40 percent of the total energy use for most commercial and industrial buildings in the United States. It is in the best interest of building owners and property managers to ensure that the facility is running as efficiently as possible. Massachusetts HVAC services can become quite costly for buildings that have systems that are not properly maintained and serviced. Retrofitting and other modernization projects can ultimately pay for themselves in a few years if they include HVAC system upgrades, building automation solutions, and ongoing preventive maintenance contracts.
Contact BAS for HVAC Service Maintenance & More
If you are interested in learning more about the range of preventive maintenance contract options, HVAC service maintenance solutions and other opportunities available at Building Automation Services (BAS) in Weymouth, Massachusetts, give us a call at 781-337-3040. We provide professional services to clients throughout the New England region and work with many different industries. Call today and see how we can help you to increase energy efficiency and better manage your commercial or industrial property.