7 Reasons to Embrace the Design/Build Approach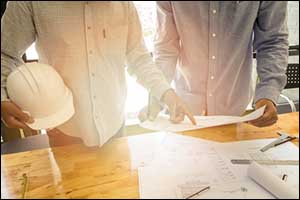 There are lots of great reasons why business and building owners should hire a design/build firm to develop solutions for building automation systems. However, today we are just going to talk about the most beneficial advantages. BAS design/build can be used in many different types of projects and can be a great option for many different types of businesses. When you hire a Greater Boston HVAC design team of engineers and technicians to help develop, build, and install these solutions, you get all the benefits of a true "one stop shop" without the frustration that can come with hiring separate designers and builders.
Reason #1 – Accountability
Whenever you are forced to work with more than one vendor or service provider, there is a good chance that someone will "pass the buck" or "put the blame" on someone else. When you hire a design/build firm that provides a single source for the complete project, everything is done under the same umbrella. The company that you hire takes care of every step of the project, from the initial concept and design all the way through installation and maintenance, ensuring accountability from start to finish.
Reason #2 – Communication
One of the most important ingredients in the successful completion of any project is to have good communication. When you hire BAS for design/build services, you get one single point of contact throughout the entire project. That means there is one person that you contact during the design phase and you continue to contact that same person during development, construction, installation, and maintenance, to ensure proper communication between our Greater Boston HVAC design and building automation systems development firm and your staff.
Reason #3 – Quality Control
Another benefit to hiring a design/build firm is that there is better control over the quality of the project as a whole. Everything, from the brand name equipment to the abilities of the installer, is supervised and controlled by the same entity, which includes the designer, engineer, builder, and maintenance provider. This helps them to stay focused on providing the best solutions for the long-term goals of the client.
Reason #4 – Cost Control
At the end of the day, it is the bottom line that is often the most important aspect of any project. The budget for the BAS design/build project can be discussed early on in the process, eliminating any surprises or sticker shock for the client. The company that is designing and implementing the building automation systems takes into consideration everything from the development phase on to installation and, in some cases, preventive or ongoing maintenance needs, providing the client with a complete estimate of what to expect.
Reason #5 – Expedited Completion
Because the BAS design/build team doesn't have to wait on other contractors to complete their "part" of the project, they are able to complete work in a much shorter amount of time. This eliminates having to schedule – and reschedule – work due to conflicts. It also helps to avoid a lot of the stress and frustration that can sometimes come with coordinating efforts between contractors, which can lead to delays, increased costs, and other potential issues.
Reason #6 – Better Results
When you hire a design/build firm, you are hiring a team of engineers, builders, and installers who have experience, training, and certifications that cover all the bases with regard to building automation systems. You can expect better results when you hire a Greater Boston HVAC design/build team that has many years of experience creating building automation systems from the ground up. Don't be afraid to ask for references or get information on other projects that the firm has completed for similar clients in the past.
Reason #7 – Professionalism
Companies that specialize in BAS design/build take industry professionalism to a whole new level. Not only do they offer design services, but they also take on everything that comes afterward, including construction, installation, and maintenance services. It is important to work with a reputable organization for all of your building automation systems needs. The way that the company presents themselves, communicates with clients, and is viewed by other related organizations within the industrial community at-large says a lot about what you can expect when you hire a design/build firm for your commercial or industrial building.
Contact BAS for Design/Build Services
Building and business owners in the Greater Boston area, as well as all throughout the New England region, can count on the top quality engineering and services available from Building Automation Systems (BAS) in Weymouth, Massachusetts. Our team of engineers and technicians can help you create building automation systems for new construction, as well as for existing structures, either through retrofitting or other modernization projects. Give us a call at 781-337-3040 to get an estimate for your BAS design/build project or to learn more about the comprehensive one stop shop services that we provide.